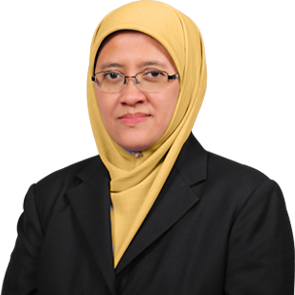 Assalamualaikum w.b.t.,
Welcome  to USIM library website. The library website aims to provide a brief introduction to the facilities and services provided by the library, library operating hours and other basic information pertaining to the library. Alhamdulillah, we shall provide services and access to information for our Students, The Faculty Members, University Staff, Alumni and the community.
In today's world there is an increasing need for timely information. People now need timely, accurate and advanced information for making decisions. Therefore, a lot of material is accessible in the internet but there are many factors hinder us from getting the greatest information. USIM library offers a variety of facilities and services online. Thus, effective use of the library website would indeed benefit the users.
I do hope that everybody would make full use of facilities and services offered. Thank you.
Nor Azzah Momin
Chief Librarian